In an interview with Sky Sports, Kelly Cates opens up about her father Kenny Dalglish's successes and how she saw first-hand at home what management his players were receiving.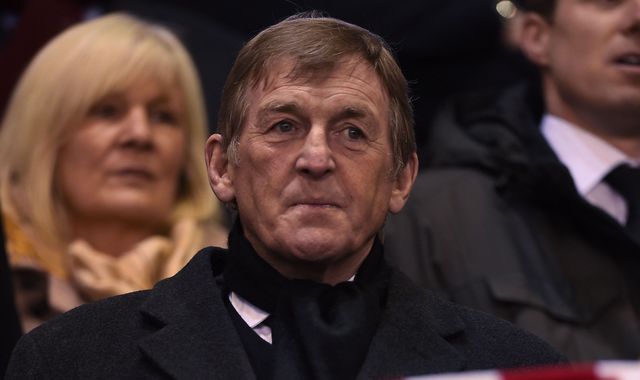 Liverpool legend Dalglish played for the club between 1977 and 1990, as well as managing them from 1985 to 1991, and again from 2011 to 2012.
Speaking as special documentary 'Kenny' becomes available on Sky Store and ahead of Sunday's Merseyside derby, live on Sky Sports Premier League, Cates recalls how she experienced Dalglish's player management style as a teenager in one of the most common parent-child circumstances.
"The management side of it, I realised when I was in my late teens, I remember him coming up to me because I'd done something wrong. He came up to talk to me, and instead of bawling me out, he talked me through it and spoke to me in this calm way, and explained why it was important to behave in a certain way and do certain things.
"I remember him leaving the room and thinking: 'I've never seen that side to him before, that's what they must be getting at work!'
"But I don't think from being at home you can really tell what somebody is like at work. That determination, the drive he had at work, wasn't really what he was like at home because he was relaxed and off duty. So that focus, single-mindedness, you can't have in a family situation but you can have at work.
"So there's a side to him that I see in the documentary which isn't the side to him we saw at home, he is not completely a different person, but it is definitely a different aspect to his personality."
Liverpool host Everton at Anfield, at 2.15pm on Nissan Super Sunday, having not lost against their Merseyside rivals at home since 1999.
Asked about Dalglish's mood after big games in charge at Liverpool, Cates revealed that as time went on, the Scot was more concerned about performances than results.
"I think more when he was the boss you saw his moods changing down to performances rather than results, because he was always thinking about something else rather than what happened in the game or whether he played well or not," she said.
"When he became manager it was much more about how he felt the team performed. The result almost didn't matter in terms of gauging his mood."
'Kenny', produced by Pitch, is available on Sky Store now, and catch the extended interview with Kelly Cates next week on SkySports.com.
(c) Sky News 2017: Kelly Cates on Kenny Dalglish's management style at home
---