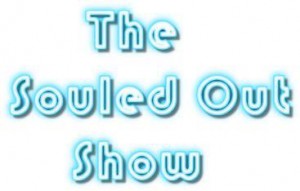 The Souled Out Show
The very best soul, funk and jazz funk from the 60's right up to the present day presented by Hugh Williams. If you love soul music of any type then this is the show for you. Listen on Bay Trust Radio every Sunday from 7 until 9am. The content is anything soulful or funky from the 60's, 70's, 80's and sometimes beyond. Get involved with the show on Facebook by clicking here. Missed the programme?
Listen back to The Souled Out Show whenever you like.
About Hugh Williams
Hugh has been a DJ since the age of 15 and has played in clubs all over the UK and Europe from London to Vienna, from Oslo to Zurich. In the late 80's he was approached by Radio Maspalomas in Gran Canaria to present a daily English language show which continued for 3 years both live and latterly, on a syndicated basis when he moved back to the UK. Since returning to the UK Hugh has worked at clubs such as Equinox (Leicester square), Eros (Enfield), The Blue Orchid (Croydon), Liquid (Luton) and Tokyo Joe's (West End). During this period he also ran a studio in Croydon and enjoyed some success with this, having a top 40 single and doing remix work for acts such as N Trance. For the last few years Hugh been back to basics playing at one off Soul events and is now a teacher in adult education and also a life mentor in addition to presenting The Souled Out Show on radio stations around the world. Hugh grew up musically in an era when soul music was a massive influence and fell in love with it. He has a massive collection of soul music from Motown and Northern Soul right through to the so called 80's groove and on in to the 90's and beyond. His Souled Out Show plays both classics and forgotten classics together with modern soul and he is keen to champion current Soul artists that are looking to get exposure on radio.