Presenters
Choose one of our presenters from the list and find out more information about them. Some programmes will be available to listen again online for the next 7 days.
I live and work in Leicestershire. For many years I worked on the radio networks for BT, but now my work involves promoting road safety to, mainly adult, motorists..
Join Ant Cleminson every Saturday night from 10pm for Saturday Night Anthems – playing the best music for your Saturday night, wherever you are.
Join us every Monday evening from 8pm until 10pm for great music, the national, international and local news as well as fun and frolics from us and the rest of the team..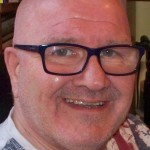 Chris Clark is a sexagenarian (and the next line has been cut!) who, until recently, began his Twitter profile "Former radio presenter, record shop owner, journalist… it's all in the past." Guess he spoke too soon!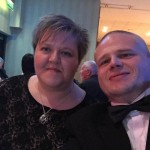 Join Craig & Linsday on Bay Trust Radio every Sunday from 6pm live from Bishop Auckland as part of Radio North Network.

Join Danny Frith on Saturday nights from 8pm for the best music for your weekend as we throw a Saturday night party! Including music from all-time classics up to today's newest releases.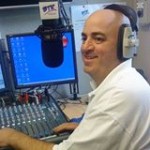 Darren here, join me everyday from 1pm with my show called Afternoon Delight. I'm the warm up act for you before the Comedy Hour and I hope..

Great music and chat on the Saturday Lunch Show with those quirky news stories, the latest showbiz news and your unique facts..

Join me every Sunday evening from 8pm for The Request Show. I will have all your requests so why not get in touch?..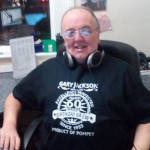 Gary started his DJ career back in the days when half a dozen singles from Saturday Night Fever were guaranteed to fill the dance floor. Hospital radio beckoned in the early 1990s and he now…
The very best soul, funk and jazz funk from the 60's right up to the present day presented by Hugh Williams. If you love soul music of any type then this is the show for you…

Hi, my name is Joe you can catch me on air from 2pm with Saturday Sport.
Covering all your sport news, live updates and goal flashes from all of the Premiership grounds and live match commentary from our local teams.
We are on air from 9am we bring you all the sports news, front of the morning papers, on this day in history plus much much more..

I'm John Williamson and have been involved with the hospital radio here in Kendal for nearly 20 years i have a few roles. My main job is to make sure that the station runs like a dream..
Mike Overnight believes that overnight radio or real early morning radio has been over looked for years..
Hi I'm Mo, join me from 6am every weekday with my show Wake Up with Mo. I will be playing some great music from the last 50 years to start your day..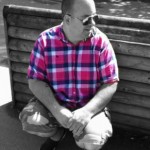 Hear me on Bay Trust Radio for Power Anthems, Acceptable 80s, Non Stop 90s and Entertainment Power..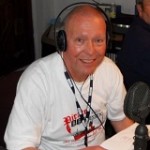 Here Paul Peters on Bay Trust Radio, taking you back in time with The 'Fabulous 50's Radio Show', 'Swinging 60's Show', and 'Pirate Years'..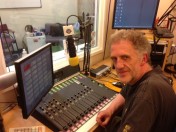 Hello I'm Peter and I present The Best of British Classical Music show here on Bay Trust Radio every Sunday..
Welcome I'm Ray Oxley and I present The Comedy Hour mixing the best of radio & television comedy together with music. I'm on air with The Comedy Hour Monday to Friday at 3pm and Saturday & Sunday at 10pm..
Richard Smith's career in Hospital Radio began in his native Nottingham in 1985 with, funnily enough Nottingham Hospitals Radio. In his 6 years at the station in which time he became..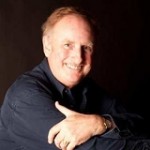 "Classic Country" is probably one of the longest running Country Shows of its kind, playing Classic Country hits from the 60's onwards together with new releases and the American Top 5 Country Singles each week..